1-1 Coaching with Bev
Here's what you need to know about working with me…
Are you ready to reconnect with yourself and get calm, clear and courageous so that you can move forward with confidence and step into your highest Self?  
Feeling disconnected from yourself, and like you've lost your way is a painful place to be. It's a powerful sign from the Universe and your Soul that something needs to change.
And, as hard as it is to be in that place of feeling stuck, I want you to know that you are on the verge of growing into a more authentic, peaceful and loving version of yourself. 
Is this you?
You're the kind of person that realizes that you have a lot going for you and plenty to be grateful for. You notice that you put a lot of time and energy into other people and are always wanting to be and do your best in all aspects of your life. 
You pride yourself in being a good person, but deep down you feel like you're losing yourself (or have lost yourself) and you're left wondering- Who am I? Why can't I just be happy?

You realize that there are some things like- time, guilt, habits, distractions, fear and lack of confidence holding you back and keeping you stuck from becoming your best self.
You put on a happy face (at least on a good day) even though you're unhappy inside and this inner turmoil is beginning to take its toll on your health and/or relationships. 

You feel lost and confused because in spite of having a lot to be grateful for, you feel like something is missing in your life and you have no tools or ways to figure it out.
In other words, you're stuck and can't seem to get past the feeling that something needs to change in your life. You want to FEEL BETTER and you're so ready to move past this.
You know that you will make it through this and become a better version of YOU. You know that you're meant to be happier and more peaceful in your life.
YOU KNOW THAT IT'S TIME TO GET UNSTUCK AND MOVE FORWARD.
I totally get it because I've been there too!
I had a great life and yet at some point along the way I lost myself.  I put on a happy face and yet on the inside I knew something was missing which created tons of inner turmoil and stress.
I know it seems daunting to tackle this head on and even if it feels possible, it probably feels like it will be a long journey to reclaim yourself… but it doesn't have to be that way.
I struggled for a long time because I didn't know where to turn to get the guidance and I didn't have the tools that I needed. It was a really hard time in my life and it has inspired me to mentor, teach, coach and guide others.
What does the other side look and feel like?
You have fulfilling relationships where you feel seen, heard, and valued because you know who you are and you know what you need.

You make space in your life to do meaningful things that really nourish you without feeling guilty or selfish, and you notice that you actually love the person you have become.
You feel peaceful, calm and grounded inside and this lets you be way more present in your relationships and improves your health because you're not SO stressed.

You understand yourself and feel empowered because you have tools to move forward in your life with more awareness and confidence.
What can people expect from 1-1 coaching?
A 12-16 week personalized journey where you will learn about yourself, gain some tools that will help you thrive in your life and then move forward with greater clarity and courage.
Coaching with Bev is all about letting go of the YOU that is no longer serving you and ushering in a more authentic, loving version of yourself.
Here's what's included:
7 hours of 1-1 coaching so you're not doing any of this alone.
A personalized coaching plan based on your unique needs because cookie cutter approaches don't always cut it.
A weekly structured reflection template which helps you integrate what you're learning and lets me see if you're getting stuck.
Customized practices to help you build new muscles so you can grow into your best self and not just think about it.
Email access and support if you're feeling stuck between sessions and/or need compassionate support.
And other things to make you feel special.
Program Cost: $1377.00 (OR pay from the heart)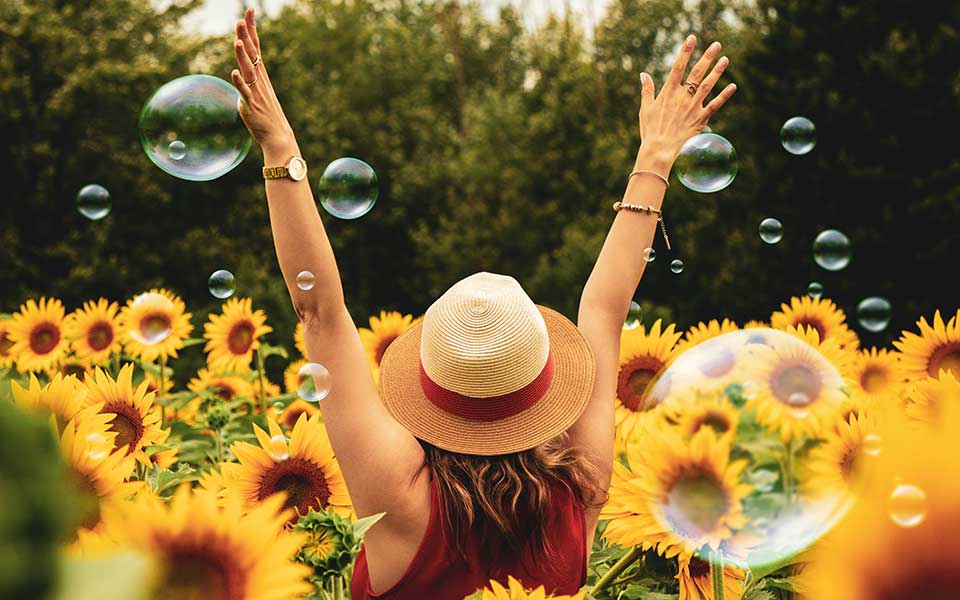 I was very unhappy and knew something was not right even though I felt gratitude and thankful for many things in my life. I noticed as a result of the work that I did that I am now leading an authentic life- being true and honest to myself and those around me. ~ Diana
Got questions? Tell me a bit about yourself and let's chat.
Coaching is a big commitment. Here are the answers to some common questions…
Why does this coaching package cost so much?
Great question! I put my mind, heart and soul into you and your coaching experience.  I spend hours custom designing your program and hand-picking practices specifically for you. That's a big reason why my coaching approach is SO effective for helping people get unstuck.
Group programs that are based on a cookie cutter approach have their place, but they fall short in taking into account what each unique person needs to change. An approach that works for one person, likely won't work for another person.
Many people that I coach have had previous experience with personal and/or spiritual development, and so they have experimented with a lot of tools and practices. If this is you, the help you need is integrating all of what you already know into your life.
This integration happens between sessions and so I'm available to provide support between sessions as well.  
Having said all that, my soul is meant to help people rediscover themselves and I NEVER want money to be a barrier. So, I adopted a "pay from the heart" model that I learned from Mark Silver at Heart of Business. Feel free to ask me more about it.
How do you help me build "new muscles"?
One of the main reasons you are likely stuck is that you haven't gained the skill or built new muscles to BE different.
What we know is that self-awareness alone isn't enough for you to change and move forward. That's why reading books may be interesting and helpful, but doesn't necessarily result in your desired changes. 
I help you build new muscles with simple practices to actually help you to change.  Depending on what you need, I guide and support you with the right practice at the right time so you can move forward with greater confidence. 
How much time is required?
One of the benefits of personalized 1-1 coaching is that I create a coaching program for you that fits for YOU. The program I create for a young parent with toddlers will be different than a person who has more time on their hands and is wanting to reconnect with their purpose.
Our first session includes an assessment so that I can fully understand you and your life. This includes how much time and energy you have and what would be the best ways to help you grow.
When I began working with Bev I felt completely lost. I didn't know who I was anymore. I had no way of dealing with stress, my communication skills when faced with a confrontation were nearly non-existent. Now, I feel like the person I was always meant to be. ~ Amanda
Got questions? Tell me a bit about yourself and let's chat.