A Personalized Meditation Approach
A Personalized Meditation Approach
You must be willing to let go of who you have been to become who you were meant to be. ~Anonymous
What makes the "Ignite Your Spark" personalized meditation program different?
It offers a modern and integrated coaching approach that takes into account your unique personality, conditioned beliefs, blind spots, life experiences and intentions. All things that traditional meditation and mindfulness teachings and programs don't address.
These powerful meditation and mindfulness practices that have been around for over 2500 years have helped us cultivate presence, resilience, compassion and countless other things. But these ancient practices don't enable us to visualize a path for becoming our future best selves.
This is where a personalized meditation approach comes in. It provides a coaching container that includes specific practices based on your soul's fingerprint and growth path.  A one size fits all approach to meditation and mindfulness is missing the mark.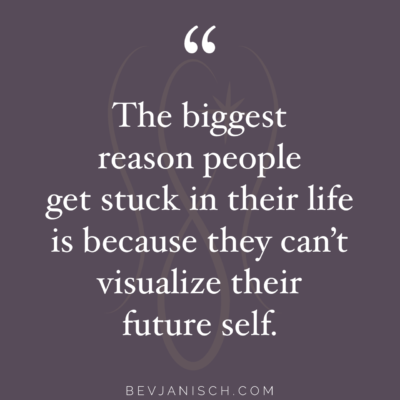 Traditional mindfulness and meditation teachings have many benefits but all too often people get stuck (including meditators who have spent countless hours in silent retreats) because they can't envision who they're meant to become.
You can't look inside yourself to get a birds-eye view of your future best self.
The "Ignite Your Spark" program provides a clear path for growth based on your unique personality and gifts as illuminated by the Enneagram – a modern personality typing system with ancient roots.
It's an integrated program that considers your body, mind, soul AND shadow. If we don't consider our blind spots which often include our gifts, we'll never fulfill our soul's potential. When you bring them into the light of your awareness they fuel your authentic personal power going forward.  
The Ignite Your Spark program cultivates the 4 c's:
A CLEAR MIND enables you to be focused and present for your life. You develop the ability to discern the difference between your small conditioned self and your deeper sense of self or soul.

A CALM BODY enables you to feel peaceful, grounded and balanced. It provides a physical environment for healing and a source of information for following your soul's intended path.

A COMPASSIONATE HEART enables you to develop and sustain nourishing and loving relationships with yourself and others. You become a force for love, compassion and kindness in the world.

A COURAGEOUS SOUL enables you to overcome the limiting beliefs, fears, and uncertainties that stand between you and your future best self. You envision who you're meant to become and you move forward.
A personalized meditation approach is a good fit if you…
Find yourself asking the big questions in life like, Who am I? What's missing in my life? Why can't I just be happy? How can I feel more peaceful?

Are feeling inner turmoil and distress which is confusing and often accompanied by a sense that the old needs to fall away to create space for something new to emerge.

Are drawn to a holistic approach and are open to spiritual practices like meditation, mindfulness, journaling and others.
Have a sense that a deeper level of change is required in order to live a life that feels vital, connected and meaningful.

Believe that the answers are inside of you, and you just need some guidance and tools to access them.

Want to align your life with universal spiritual principles that are not rooted in any particular faith tradition or teachings.
How I help you become your best self…
Hi, I'm Bev! My role is to be your guide, cheerleader, mentor or whatever you need from me to help you become your best self.
I created the Ignite Your Spark coaching program to give you the structure, tools and compassionate guidance needed to integrate your past, be grounded in the present and step fully into who your soul is needing you to become.
This signature coaching program arose from both my personal and professional experiences. I'm professionally trained as an Integral Associate Coach™, Certified Meditation and Mindfulness Instructor, and I have extensive training in the Enneagram. In the first half of my life, I earned a Master's Degree in Nursing and worked for many years as a Clinical Nurse Specialist supporting people at the end of life.
Why do these qualifications matter? Having a guide who has walked the path (and continues to do so) makes a difference because people can't t take you where they haven't been. When you combine my personal experiences with my professional training and compassion, you get a powerful companion and guide for your journey.