Hourly Spiritual Mentoring
Hourly Spiritual Mentoring
Do you need guidance from a Spiritual Mentor?
Awakening to our true self is often accompanied by confusion, inner restlessness, feeling lost and a sense that something is missing. Having a wise Spiritual Mentor who has walked the path and can shed some light on what your next steps might be is invaluable. I spent years trying to find my way through the fog. We're not meant to figure it out on our own!
Why it's helpful to have a Spiritual Mentor…
The awakening journey is challenging for many of us because it requires that we shed our conditioned, habitual sense of our "self" to become our true selves.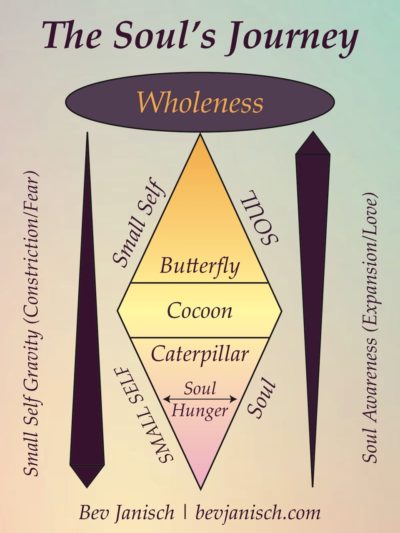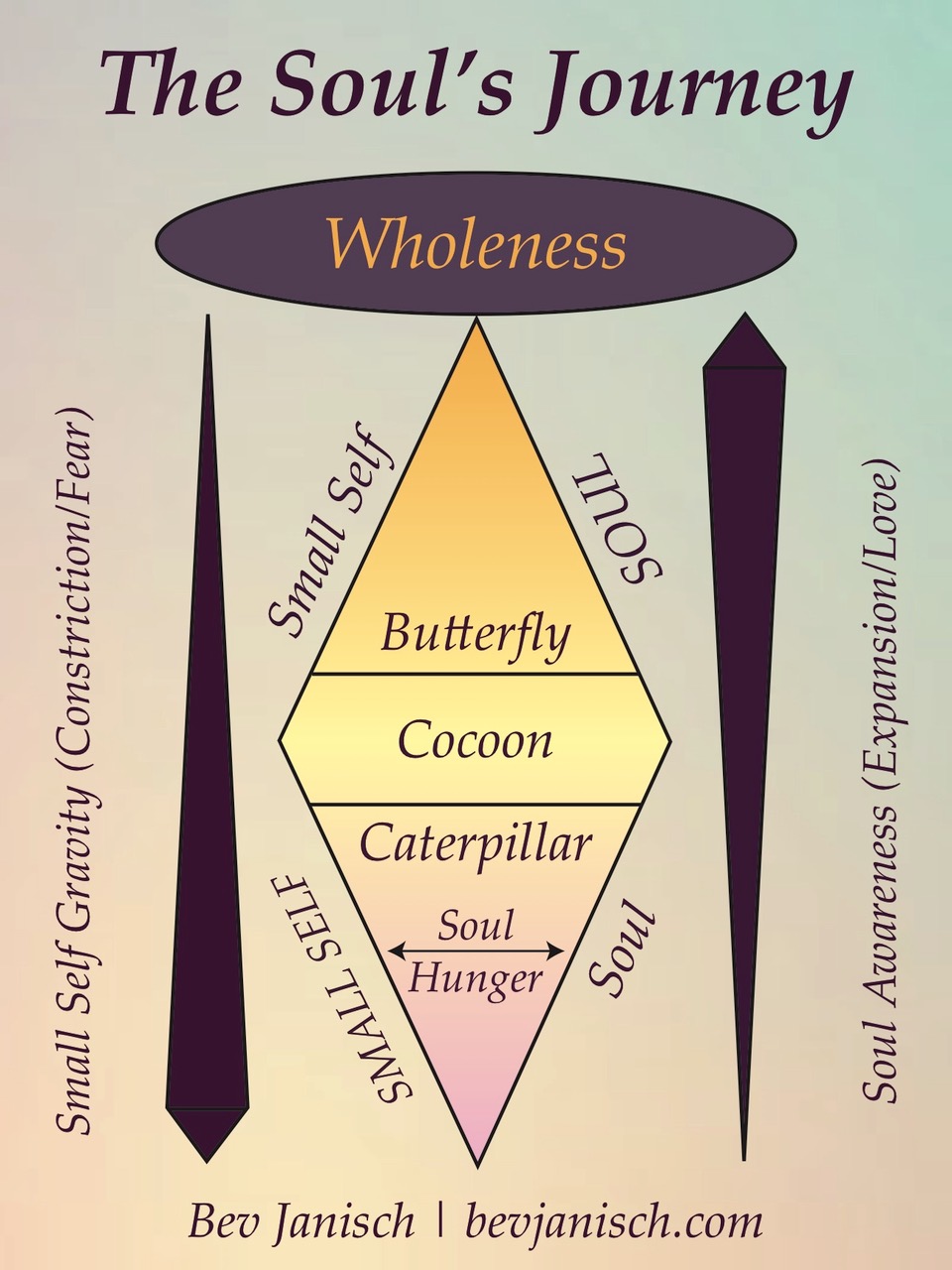 We go through a process of transformation that is similar to what a caterpillar goes through in order to become a butterfly.
There is something inside of us that gives us the signals that we're meant to transition into a new way of being in the world.  It's inviting us into a liminal space (cocoon) to let go of the "old" small self and create space for the "new" true self to emerge.
It feels very unsettling, confusing and scary because we're letting go of our sense of who we are before we have grown into who we're meant to become.
I created the diagram after I went through this transformation in my own life as a way to provide a visual representation of my experience.
You'll also notice that there are "forces" or energy inside of each of us. One force is the energy of the soul needing us to grow and expand. The other force is the energy of our conditioning and society wanting us to stay the same.
These 2 opposing forces are often what keep us "stuck." You may notice that one day you have the courage of the soul and the next day you have the fear of your habitual patterns and your conditioning.
The role of a Spiritual Mentor is to help you navigate the fear and anxiety that accompanies growth so that you don't stay stuck. Staying stuck not only feels yucky, but it also has consequences – our health, relationships and sense of purpose suffer.
A Spiritual Mentor would be a good fit if you…
View yourself as "spiritual but not religious" and would like spiritual guidance from a more universal perspective.

Have questions about how to introduce meditation, mindfulness or non-religious "prayer" into your life in a meaningful way.

Would like to obtain a tool or practice to help you with some specific area in your life that you're struggling with.

Would like to explore how a misalignment with your soul may be impacting your health, relationships or sense of purpose.
Are questioning whether you're experiencing a "dark night of the soul" or a spiritual crisis.

Have a sense that things are shifting inside you and you would benefit from an exploratory call to gain some clarity.

Are curious about the bigger questions in life: Why am I here? What is the purpose of my life? Who am I beyond the roles that have defined me?

Feel like something is missing in your life and you'd like to understand why you're feeling this way.