Who Is Bev Janisch?
When I close my eyes, I envision a world where people are empowered to live from a place of authenticity, inner peace and courage.
The background story…
Hi there, I'm Bev! I'm a meditation and mindfulness coach in Calgary, Alberta, and I'm on a mission to awaken and empower people to find inner peace and build healthy relationships, starting with ourselves. I've seen for myself how my journey towards awakening has transformed my life, and I want to help you connect with yourself by integrating meditation and mindfulness in your life.
Here's why I am so passionate about this…
A few years ago as I was standing on top of Mount Kilimanjaro, one of the highest peaks in the world, I had never been lower. Although I didn't realize it at the time, I was about to embark on a new journey. One that would take me deeper and not higher- a journey of awakening and transformation.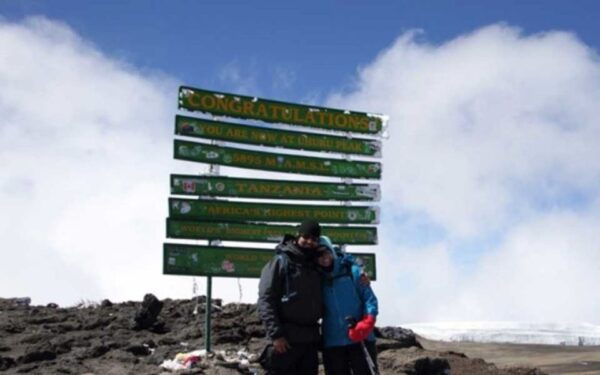 Like many people, I'd been so busy on life's treadmill and fulfilling all my roles (wife, mother, daughter, sister, friend, Nurse) that I had slowly lost touch with myself. I had no idea who I was anymore.
In spite of having SO much to feel grateful for I felt lost, confused and had a lot of inner turmoil.
I really had no idea what was wrong with me. All I knew was that my health was suffering, my relationships felt disconnected and my life was lacking meaning and purpose.
I knew that I needed to look inside myself for some answers, but I didn't know-how. I was lacking the tools to deal with my mind, emotions and the disconnect that I had from my soul.
I went to a therapist and she validated that something was off in my life. I gained some valuable insights but after several visits, I noticed that I continued to feel stuck.
I then visited my doctor for help to deal with my sleep issues, frustrating weight gain and lack of energy. After running some tests, my doctor told me that my stress hormone, cortisol was out of balance. She then asked me if I was meditating.
Meditating?
I had no idea what that really entailed. The only image I had was someone sitting cross-legged on the floor with their eyes closed. Nope, meditation may be good for others, but not me.
In a quest to get my stress hormones under control, I attended a talk at a local natural food store about healthy eating and stress. A key message I came away with was that to detoxify your body you need to detoxify your mind and the best way to do that is through meditation.
Everywhere I turned I was hearing about meditation and so I decided that maybe it was something I was meant to explore. So I started with 5-minutes a day and gradually worked my way up to 20 minutes, twice a day. An amazing thing started to happen as a result of my practice- I started to feel differently. I felt calmer, more focused, creative, loving, peaceful and less stressed. I started to sleep better and most importantly, started living my life enjoying more moments and fretting less about the past and the future.
All of a sudden I wasn't "forcing" myself to meditate.
I knew that meditation was making a difference but I was still somewhat surprised when I went back to my doctor and she reported that my stress hormones had returned to "normal." Now convinced about the benefits of meditation, I wanted to understand the ancient wisdom and current research behind these practices.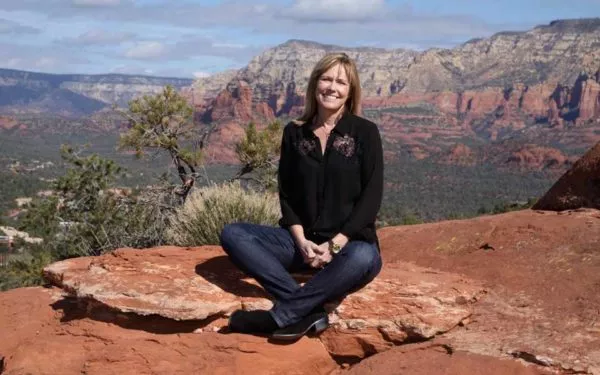 I decided to embark on the teachers' path through The McLean Meditation Institute. The philosophy and modern approach to meditation really resonated with me. I wanted to learn and practice different techniques, without the associated religious or spiritual teachings that often accompany them.
I would say that I'm spiritual but not religious and wanted to use a variety of practices to create a healthy body, mind and soul.
I created the Ignite Your Inner Spark meditation and mindfulness-based program after noticing patterns of common things that many people struggle with. The program teaches people how to regulate their nervous systems, deal with their emotions in healthy ways, let go of limiting beliefs, transform anger and resentment, cultivate self-love and tap into and trust their inner voice and guidance.
At the start of the program, clients complete a rating scale and then repeat it at the end to determine how much they'd changed over the course of the program. The transformations have been remarkable! And while this has been so amazing to observe, the greatest benefit is that they receive tools that they can carry with them for the rest of their lives.
I have come a long way since standing on top of Mount Kilimanjaro. I have come home to myself and in the process have reclaimed my life. I would like to say that it has been easy, but in all honestly, it has been a journey that at times has been challenging. All things that are worthwhile in life are! And it's why I am so honoured to accompany other people on their journey.
A little more about my professional history…
I worked as a nursing leader for 30 years in the field of dementia and end-of-life care. I received my Bachelor's in Nursing degree from the University of Alberta and a Master's Degree in Nursing from the University of Calgary.
After leaving nursing, I became Certified as a Meditation and Mindfulness Instructor through the McLean Meditation Institute™. Most recently, I became a Certified Associate Integral Coach™ through Integral Coaching Canada Inc.
I LOVE learning (my newest thing is the Enneagram- I'm a 9), mountain biking, running, being inspired by my 3 little grandchildren, painting, hanging out with my family and friends and adventures to try new things.
I live in Calgary, Alberta, Canada with my husband, Mark and Goldendoodle, Molly.
In case you're wondering about my formal training and certifications:
1984 Bachelor of Science in Nursing, University of Alberta
1993 Master's of Nursing, University of Calgary
2013 Spiritual Path, Centers For Spiritual Living (CFSL)
2013 Nature of Effective Prayer, CFSL
2014 Building a Healing Consciousness, CFSL
2014 Principles of Successful Living, CFSL
2014 Emerson's Essays, CFSL
2014 Certified Meditation and Mindfulness Instructor, McLean Meditation Institute
2014 The Power of Mindfulness with Jack Kornfield, nicabm
2015 Practical Mysticism, CFSL
2017 Co-active Communication, Mindfulness Coaching School
2018 Deep Coaching Intensive, Center for Transformational Coaching
2019 Usui/Holy Fire 11 Reiki
2020 Integral Associate Coach™, Integral Coaching Canada Inc.
2020 Integral Coaching and the Enneagram, Russ Hudson and James Flaherty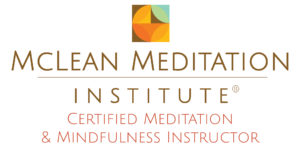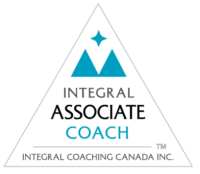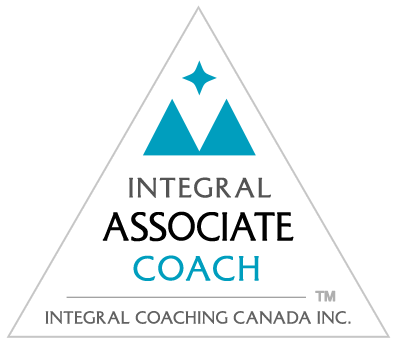 Interested in working with a meditation and mindfulness coach to transform your life?