Who Is Bev Janisch?
We're here to evolve into the fullest expression of our true selves and live vibrant, connected and meaningful lives.
Hi, I'm Bev! For the past decade, I've been passionate about sharing an approach to meditation and mindfulness that's grounded in ancient wisdom while practical for modern lives.
My 30 years as a master's prepared nurse developed my understanding of the mind-body connection, and my personal journey of transformation, which was shrouded in mystery, got me curious about how the soul works.
I now know that to be deeply content, peaceful, and fulfilled we need to integrate all three – body, mind and soul. If we don't, we'll forever be searching and feel like something is missing in our lives.
Currently, I'm a certified meditation and mindfulness teacher, integral coach and author who works with folks worldwide.
I'm honoured and humbled to light the path for others.
Here's why I'm so passionate about this…
In 2012, I was literally standing on top of Mount Kilimanjaro, one of the highest peaks in the world, and I had never been lower.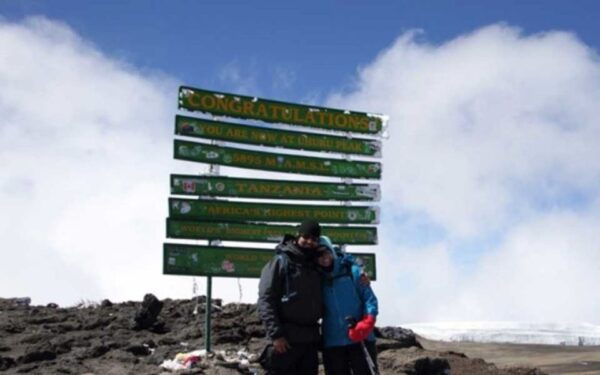 Like many of you, I was so busy on life's treadmill and fulfilling all my roles (wife, mother, daughter, sister, friend, and nurse) that I slowly lost touch with myself.
On the outside, it looked like I was successful, happily married, and cheerful, but on the inside, I had no idea who I was anymore.
In spite of having SO much to feel grateful for, I felt lost, confused, and stuck. I had lost my spark!
I found myself asking big questions: Who am I? Why can't I just be happy? How can I feel more peaceful? What's missing in my life?
I really had no idea what was wrong. All I knew was that my health was suffering, my relationships felt disconnected and my life was lacking meaning and purpose.
I intuitively knew that I needed to look inside myself for answers, but I didn't know how.
This feeling of stress and disconnect became a choice point in my life. Either I could continue to deny that something was wrong and suffocating my soul OR I could take action and learn how to look inside myself to gain some clarity about what was wrong with my "perfect" life.
The turning point happened when I started meditating.  It was the start of coming home to myself and getting to know the real Bev –  beyond all the roles, social conditioning, and limiting beliefs that were running my life.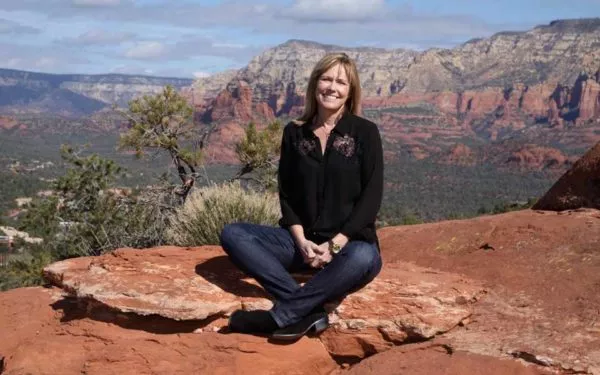 I slowly and steadily began the shift from feeling stressed and disconnected to peacefully empowered following a path that was true to my soul. As I did my health, relationships and sense of purpose began to flourish.
My own transformation inspired me to create my signature coaching program, Ignite Your Spark.  It's grounded in science while honouring the human soul.
 I now guide others by sharing personalized meditation and mindfulness tools that empower people to become resilient when the storms of life arise and courageous to live vibrant, connected and meaningful lives that are true to their souls. 
My mission is to share tools and wisdom that help people suffer less and flourish more.
I worked as a nursing leader for more than 25 years. My calling as a nurse has taken me from working with seniors to palliative and end-of-life care. I received my bachelor's degree from the University of Alberta and a master's degree in nursing from the University of Calgary.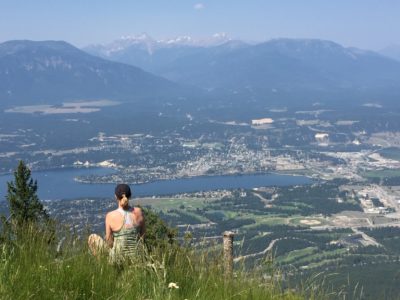 When I was 5 years old in a hospital emergency room, I had a mystical experience that planted the seed of nursing in me. I had a deep desire to end the suffering in both myself and others. I vowed that I would be a compassionate advocate and help people suffer less and flourish more for the rest of my life.
When I learned to meditate a number of years ago, I realized that after many years of searching outside of myself, we have the power within us to heal, grow, evolve and transform into who we're meant to become.
This process of coming home to ourselves enables us to flourish more fully in our lives.
Currently, I'm a certified Integral Associate Coach™, Meditation and Mindfulness Teacher, and Author who's honored to guide others in becoming their best selves!
I have 2 kids and am Nana to 5 little munchkins.  I live in Calgary, Alberta, Canada with my husband, Mark.
My formal training, and certifications:
1984 Bachelor of Science in Nursing, University of Alberta
1993 Master's of Nursing, University of Calgary
2013 Spiritual Path, Centers For Spiritual Living (CFSL)
2013 Nature of Effective Prayer, CFSL
2014 Building a Healing Consciousness, CFSL
2014 Principles of Successful Living, CFSL
2014 Emerson's Essays, CFSL
2014 Certified Meditation and Mindfulness Instructor, McLean Meditation Institute
2014 The Power of Mindfulness with Jack Kornfield, nicabm
2015 Practical Mysticism, CFSL
2017 Co-active Communication, Mindfulness Coaching School
2018 Deep Coaching Intensive, Center for Transformational Coaching
2019 Usui/Holy Fire 11 Reiki
2020 Integral Associate Coach™, Integral Coaching Canada Inc.
2020 Integral Coaching & the Enneagram: Soul-Building & Contribution, Russ Hudson and James Flaherty
2020 Own The Shadow of Your Enneagram Personality Type, Beatrice Chestnut
2021 Developing Powerful Enneagram Skills, Chestnut Paes  Enneagram Academy
2021 Intensive 1/2, The Narrative Enneagram
2021 Instincts & Subtypes, The Narrative Enneagram
2021 The Typing Process, The Narrative Enneagram
2021 Providing Effective Enneagram Solutions, Chestnut Paes Enneagram Academy
2022 Deepening Spiritual Awareness, The Narrative Enneagram
2022 The Enneagram For Therapists, Counselors, and Coaches, The Narrative Enneagram